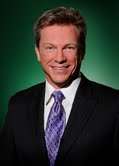 An award-winning strategist, Michael is focused on the conversations that take place in the public realm, at the intersection of government and public, non-profit and corporate.
He specializes in assisting organizations at the governance level, with their strategic planning for communicating and engaging, and ensuring these high level deliberations translate into action.
Michael has experience designing and implementing reputation management campaigns from coast to coast, and is adept at juggling the needs of complex multi-stakeholder public relations and issues management projects.
Michael has won numerous awards for excellence in his field: Canadian Public Relations Society National Award of Excellence Electronic & Social Media 2011; Hermes Platinum Award 2010 Walmart Green Business Summit; IABC Award of Excellence for Government Relations 2008 Insite; IABC Silver Leaf for Issues Management 2007 Insite.
Michael is on the Board of Directors of Family Services of Greater Vancouver and is a past Trustee, Secretary and Vice President of the Vancouver Maritime Museum. Prior to becoming the Chair of Board Voice, Michael chaired the Communications Committee and oversaw the redesign of the website.