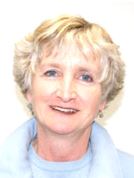 Lynn Malinsky lives her passion for health promotion through community-based initiatives, teaching, and consultation in the areas of community capacity building, research and evaluation, community activism and strategic planning.  She believes promoting health is as much about changing social relations and enabling people to increase control over the determinants of health, as it is about enhancing health knowledge to reduce identified risk factors.
Lynn is recognized as UBC Professor Emeritus for her ten years of teaching and research with the Faculty of Health and Social Development at UBC Okanagan and Okanagan University College. Prior to her academic career, she was Regional Coordinator, Community Action Program for Children and Program Coordinator with Okanagan Families Society; Community Health Promotion Consultant with the Health Promotions Branch of Health Canada; Manager Health Promotion, Manager Addiction Services, Coordinator Addiction Prevention Services and Sexuality Education Coordinator with the Yukon Government; as well as Public Health Nurse with Health Canada and Victoria Public Health.
Lynn is a Director at The Bridge Youth & Family Service and has served as Board Member and Committee Member with organizations such as the BC Collaborative University Education Evaluation Network, UBCO Student Evaluation Advisory Committee, BC Council for Families, BC Family Literacy Advisory Committee, Options for Sexual Health, Peachland Wellness Centre, Ki-Low-Na Friendship Centre Communities that Care, Human Early Learning Partnership: Collaborative Sampling Committee, Yukon Medical Review Committee, Yukon Family Services Association, Canadian Community Action for Children's Health Advisory Committee, Canadian Drug Strategy Commission, National FASD Working Committee, National Addictions Training Committee and Health Canada Healthy Communities Committee.
Lynn and her life partner Mark lived in Whitehorse, Yukon and Kelowna, BC where they raised two children before moving to their current home in Peachland, BC. She is an avid international traveler with humanitarian causes in mind and enjoys hiking, biking, skiing, and sailing with Mark and friends on their Ocean Flyer.