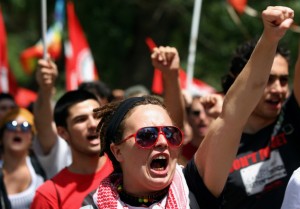 On January 17th Imagine Canada hosted a Public Policy Session in Vancouver, designed to inform board directors on the impacts of recent changes to the federal government's approach to charities and the effects that is having on charities.
There has been a lot of talk about the Canadian Revenue Agency's (CRA) political activity audits. Some perspective may be helpful here: out of 86,000 charities in Canada, 403 have been screened under the political activity lens; 52 are undergoing political activities audits. Aside from the political activities audits there are 850 random audits of charities annually.
So, while the audits can be excruciating for the audited charity, there is a relatively small number of them happening.
An unfortunate effect of the uncertainty around political activities has been a chill on charities contributing to the public policy discourse. This is very unfortunate as charities have, and should continue to, play a significant role in formulating public policy in this country. They are the front-line workers, with unique perspective, bringing people together and giving voice to community.
Most Canadians expect charities to advocate for good public policy and believe they speak for the public interest.
Regrettably, even when staff are eager to engage, boards–ever cognizant of risk to the organization—will sometimes shy away from engaging.
So Imagine Canada's session is timely and relevant.
The CRA defines advocacy activities as Charitable, Political or Prohibited.
Charitable
Charitable activities are allowed so long as they are subordinate and connected to the charitable purpose. And they must be non-partisan, based on a well-reasoned position, with no call to political action.
Included in this category are: meeting or writing to MPs, cabinet ministers and public officials; appearing in front of committees and public tribunals.
Political
Political activities are allowed, so long as they are less than 10% of resources (not annual budget), and MUST be reported on T3010, even if there is no expenditure.
Activities included in the Political category include anything that communicates a call to political action:
Organizing a rally, petition or letter writing campaign; paid advertising to pressure government; publicly sharing opinions that a law or policy should be changed or retained; any public call to a political action.
Foundations or charities that pay others to do these activities on their behalf must also report it as if their own.
Prohibited
Prohibited action includes any illegal activity (public mischief for example) and the support or opposition of one political party or platform.
There is more information available in the presentation Imagine Canada gave starting on page 11: Imagine Canada – public policy presentation – Vancouver – Feb 2015
These CRA rules need to be considered alongside lobbyist registration rules, municipal, provincial and federal.
All of this is to say that charities have a critical role to play in forming public policy. Boards need to understand the rules and then step up to the discussion or the entire country is diminished.