posted

 Oct 15, 2014 

at

 1:00 AM
There are growing demands on the provincial government to tackle social issues head-on.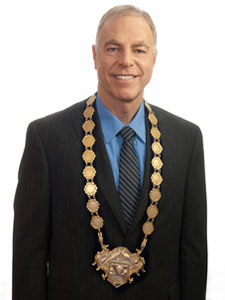 Vernon council unanimously decided Tuesday to ask the provincial government to consult with British Colombians as part of developing a social policy framework.
"Without a plan, there will be gaping holes or overlaps and redundancies in service," said Mayor Rob Sawatzky.
"This seems as elementary to good government as the law of gravity seems to all of us."
Currently, B.C. does not have a social policy framework although other provinces, including Alberta, do.
"We need a solid plan to deal with our more pressing social issues," said Annette Sharkey, with the local Social Planning Council, during a presentation to city council.
"Municipalities don't have the resources or mandate to deal with complex social issues. A framework for B.C. will focus resources more effectively to us."
Other communities have already requested that the provincial government develop a social policy framework, including Abbotsford, Burnaby, Nelson, Kamloops, Prince George and Vancouver.
"We have to send a message that we support this and hopefully our MLA will support this when he goes to his colleagues," said Juliette Cunningham, a Vernon councillor, who joined Sawatzky to serve Thanksgiving meals at the Upper Room Mission Monday.
"We can see the need in the community because of the cross-section of issues."
Sharkey hopes the provincial government will consider establishing a process to address critical challenges facing residents.
"B.C. has one of the worst levels of child poverty (in Canada)," she said.
"We shouldn't because we're a wealthy province. There's a disconnect."
The primary push for a social policy framework is coming from Board Voice, a non-profit agency.
"We believe that a principled, well-developed social policy framework that builds common understanding, is pragmatic in delivery and is measured by outcomes can streamline delivery of critical services, improve the results for those who need it most and guide decision making into the future," states Board Voice in a letter to city council.