Richmond—Board Voice members elected Michael Davis as chair of the board and Kerry Pateman and Lynn Malinsky as new board directors at the Annual General Meeting on November 23.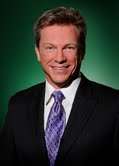 Michael Davis is an award-winning communications strategist who directs major accounts for the Vancouver based firm, Reputations.  Specializing in complex project management, he has experience designing and implementing reputation management campaigns and juggling the needs of multi-stakeholder projects.  He has wide-ranging public relations and issues management experience from coast to coast. He is active in Canadian political campaigns at all three levels.  Michael currently sits on the board of Family Services of Greater Vancouver and replaces Dr. Carol Matusicky, who has stepped down from the chair role, but will continue on the board of directors.
Kerry Pateman is a professional planner from Prince George and prior to independent consulting she was a Senior Planner with the City of Prince George Development Services Department for about 20 years. An independent consultant since 2001, Kerry has worked for various northern communities completing an Age Friendly Plan, Official Community Plans and zoning bylaws. Kerry has been the Coordinator for the Prince George Community Partners Addressing Homelessness (CPAH) since 2004. For the past 5 years Kerry has been a faculty member at the University of Northern British Columbia in the Bachelor of Planning program. Kerry is currently vice-president on the board of the Association Advocating for Women and Children.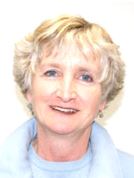 Lynn Malinsky hails from Peachlandand and lives her passion for healthy living through engaging with health promotion initiatives and consulting in the areas of community development, community activism, early childhood development, and outcome evaluation. She was employed for ten years as Assistant Professor, Faculty of Health and Social Development at UBCO and Okanagan University College.  Prior to her academic career, Lynn was employed in Kelowna with Okanagan Families Society as Regional Coordinator, Community Action Program for Children and Program Coordinator, Healthy Children Initiatives. Lynn has also worked in the Yukon and Victoria in a distinguished career.  Lynn has sat on numerous boards and is currently a member of the board for Bridges Youth and Family Services in Kelowna.